Dentist for Hire In Lawrence, KS
Buccal Up Dental is a thriving, professional dentist for hire in Lawrence, KS with a reputation for awesome dental offices and comprehensive practice management services. We believe it is the perfect place for anyone looking to establish deep roots in a dental office with a vision for great patient care, whether you're looking to sell your dental practice, join our practice, or partner with Buccal Up Dental.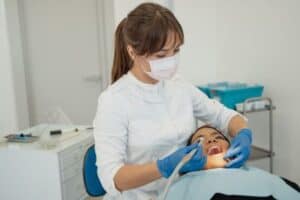 Here is a list of the services and benefits of working with Buccal Up Dental:
Dentist for hire, Lawrence, KS
Work alongside leading dental professionals, Lawrence, KS
Learn techniques and treatments for dental care, Lawrence, KS
Sell your dental practice, Lawrence, KS
Develop your dental career with a competitive salary, paid holidays & vacations and benefits, Lawrence, KS
Partner with Buccal Up Dental so you don't have to worry about the business, Lawrence, KS
If you're in need of a dentist for hire in the Lawrence, KS area, contact Buccal Up Dental today.
Phone Number
(918) 960-3070
Address
5314 S Yale Ave.
Suite 400
Tulsa, OK 74135
Servicing
Directions
Click Here for Driving Directions
Hours
Monday: 8AM – 5PM
Tuesday: 8AM – 5PM
Wednesday: 8AM – 5PM
Thursday: 8AM – 5PM
Friday: 8AM – 5PM
Saturday: Closed
Sunday: Closed
Our Lawrence, KS Dentist for Hire Review Sites
Our Lawrence Google Business Page
Dentist for Hire In Lawrence, KS – Proudly Serving
Kansas City, Wichita, Topeka, Overland Park, Lawrence, Manhattan