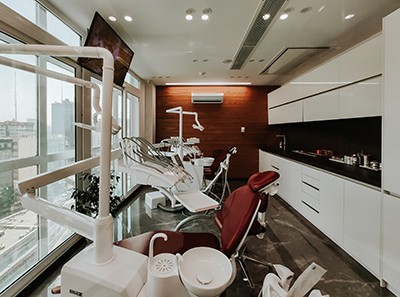 15 Jul

What Are The Benefits of Selling Your Dental Practice?
You May Be Thinking That It Is Time To Sell Your Practice.
That is perfectly fine. In today's society, there are a lot of businesses and practices from every facet of life that are recognizing when it is time to sell. Remember that there is wisdom in this, but you also want to make sure that you are reviewing all of the benefits that come with this choice.
First, Know That Your Practice Wasn't Necessarily A Bad Thing.
There are many benefits to owning your own dental practice. For one, you have the autonomy to make all of the decisions regarding the operation of your business. This includes setting your own hours, hiring and firing staff, and determining your own fees. You also get to choose which treatments you offer and how you want to run your practice.
Another benefit of owning your own dental practice is that you can build a loyal clientele. When patients trust and feel comfortable with their dentist, they are more likely to return for future appointments and recommend the practice to others. This can help you grow your business and achieve long-term success.
Finally, owning your own dental practice gives you the opportunity to give back to the community. Many dentists choose to participate in volunteer programs or offer discounts to low-income patients. This allows you to use your skills and training to help those in need while also promoting your business.
If you are considering dental school, remember that owning your own dental practice is a viable option after graduation. With the right planning and execution, you can achieve all of the benefits mentioned above and more.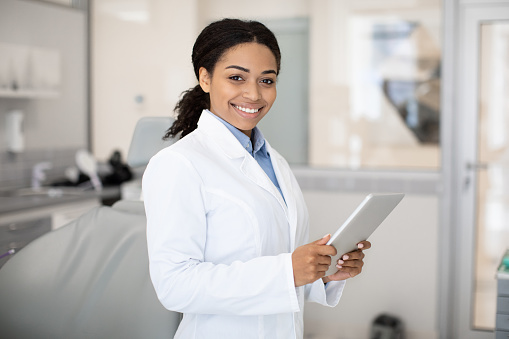 Is It Challenging? Yes!
It's no secret that running a dental practice can be a challenge. There are so many facets to managing a successful business, from providing quality care to patients to keeping up with the latest technology and trends. Not to mention, you also have to deal with the daily grind of running an office, including scheduling appointments, ordering supplies, and dealing with insurance companies.
But despite all the challenges that come with being a dentist, it's still a rewarding profession. Helping people improve their smiles and feel better about themselves is an incredible feeling and something that only dentists can do.
So, if you're thinking about becoming a dentist, or are currently running a dental practice, know that it's not going to be easy.
But Maybe It Is Time To Sell.
Selling your dental practice can be a great way to ensure your financial security in life in today's culture. But timing the sale of your business is crucial to getting the best price. So, why is now a good time to sell your dental practice?
1. The economy is strong.
The US economy is currently enjoying one of the longest periods of growth in its history. That means there are plenty of buyers out there who are looking for good investments. And if you're selling a thriving dental practice, you're sure to find plenty of interest.
2. Dental practices are in high demand.
The demand for dental practices has been growing steadily in recent years. That's because more and more people are realizing the importance of good oral health. As a result, they're willing to pay top dollar for a quality dental practice.
3. You can avoid the hassle of managing a practice.
If you sell your dental practice now, you won't have to worry about the day-to-day management of the business. That's because the new owner will take over those responsibilities. So, if you're looking for a way to simplify your life, selling now is a great choice.
So, What Are The Benefits Of Selling?
When it comes time to sell a business, there are a lot of factors to consider. The dental industry is one of the most rapidly growing industries in the healthcare sector. The number of dentists practicing in the United States has increased significantly over the past few years, and this trend is expected to continue in the coming years. With the increasing demand for dental services, many dentists are considering selling their practices. There are a number of benefits associated with selling your dental practice, including:
A higher sale price: When you sell your dental practice, you will likely receive a higher sale price than if you were to simply close down your business. This is because there is a high demand for dental practices, and buyers are willing to pay top dollar for a well-established practice.
More free time: One of the biggest benefits of selling your dental practice is that you will have more free time. Once your practice is sold, you will no longer be responsible for its day-to-day operations. This can allow you to take a much-needed break, or pursue other interests.
Improved work/life balance: Selling your dental practice can also help you achieve a better work/life balance. When you are no longer responsible for the practice, you will have more time to spend with family and friends or to pursue other hobbies and interests.
Financial security: Selling your dental practice can provide you with financial security in retirement. The proceeds from the sale of your practice can be used to fund your retirement or to make other investments.
Continuance of care for patients: One of the main concerns of dentists who are considering selling their practices is the continuity of care for their patients. When you sell your practice, you can ensure that your patients will continue to receive the same high level of care by choosing the right buyer.
Make Sure You Cover All Your Bases
If you are considering selling your dental practice, there are a number of things to keep in mind. First, you should consult with a dental practice broker to get an accurate valuation of your practice. Second, you need to find a buyer who is willing to pay the price you are asking and who is also committed to maintaining the quality of care your patients have come to expect. Third, make sure your employees are okay. It's a big change for everyone involved. Here are a few things you can do to help them through the transition:
1. Communicate openly and frequently with your employees. Let them know what's going on and answer any questions they may have.
2. Be understanding and flexible with their schedules. They may need to take some time off to adjust to the changes.
3. Offer financial assistance if possible. This can help ease the stress of the transition for them.
4. Help them find new jobs if they need to. Assist with their job search and provide references if possible.
5. Stay in touch after the sale. Check-in on them from time to time to see how they're doing.
By taking these steps, you can help ease the transition for your employees and make sure they are taken care of during this time of change.
You Have A Big Decision To Make
The process of selling a dental practice can be complex, so it's important to work with an experienced team of professionals and take the time to learn about the process. They can help you navigate the sale process and ensure that you get the best possible price for your practice. With their help, you can make sure that your transition into retirement is a smooth and successful one.
The decision to sell your dental practice is a big one, but it can be a very rewarding experience. Hopefully, you have some information now that will help you if you decide to go forward with this transition. There are a number of benefits associated with selling your practice, and by taking the time to carefully consider your options, you can ensure that you make the best decision for yourself and your patients.