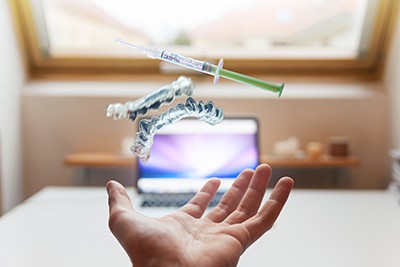 26 Oct

Just Got Out of Dental School: Now What?
You've Made It Through!
It's no secret that dental school is tough.  But when you finally graduate and receive your degree, it's all worth it.  All the long days and nights studying, all the early mornings and late nights in the clinic – it all pays off.
Graduating from dental school is a huge accomplishment and something that you should be very proud of.  It takes hard work, dedication, and a lot of time and effort to succeed in dental school.  But when you do, it's a feeling like no other.
You've worked so hard to get where you are, and now you're finally a dentist.  It's a big responsibility, but one that you're more than capable of handling.  You have the knowledge, skills, and drive to succeed.
While dental school graduation is an exciting time, it is important to remember that there are a few things you need to do after dental school in order to be successful in your career.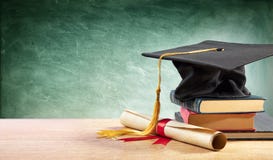 Get a job
The first thing you need to do after dental school is to find a job.  Hopefully, before you have reached this step, you have made a decision on whether you would like to work for an established practice or start your own.  If you are looking to start your own practice, it takes a lot of preparation.  Starting your own dental practice can be a daunting task, but with careful planning and execution, it can be a rewarding experience.  Here are a few things to keep in mind as you get started:
1.  Define your goals
What kind of practice do you want to build?  What type of patients do you want to see?  What services do you want to offer?  Answering these questions will help you determine the best way to get started.
2.  Develop a business plan
This is essential in order to secure financing and ensure that your practice is successful.  Your business plan should include an overview of your practice, your target market, your marketing strategy, and your financial projections.
3.  Choose the right location
The location of your practice is important for both patients and staff.  You'll want to choose a location that is convenient for your patients and has the space you need for your equipment and staff.
4.  Hire the right team
In order to provide quality care, you'll need to hire a qualified team of dental professionals.  This includes dentists, hygienists, assistants, and office staff.  Take your time to find the right team that shares your vision for the practice.
5.  Invest in technology
Dental technology is constantly changing and evolving.  By investing in new technology, you can offer your patients the latest treatments and procedures.  This can help you attract new patients and grow your practice.
The job search process can be daunting, especially if you're not sure what you're looking for.  If you are looking at joining a practice right after dental school, then make sure you know exactly to who you want to attach your name.  There are a few key things to keep in mind when searching for a dental practice that will help make the process a little easier.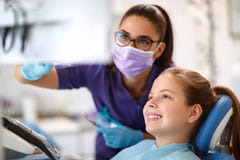 First, consider the size of the practice.
Do you want to work in a large group practice or a smaller private practice?  Each has its own advantages and disadvantages, so think about what would be the best fit for you.
Second, location is important.
You'll want to find a practice that's close to where you live or close to where you went to dental school.  This will make it easier to get to and from work and make it easier to build relationships with your colleagues.
Third, look at the patient base.
Does the practice see mostly children or adults?  Do they see patients with special needs?  Consider what type of patients you want to treat and make sure the practice you're considering sees those types of patients.
Fourth, ask about the work schedule.
Some practices are open five days a week, while others are open six or seven days a week.  Some have evening and weekend hours, while others do not.  Make sure the hours the practice is open will work with your schedule.
Finally, take a tour of the office.
This will give you a chance to meet the staff and see the facilities.  It will also give you a feel for the culture of the practice and whether or not it's a good fit for you.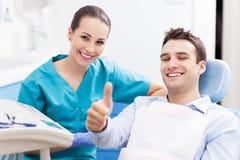 Joining Buccal Up Is An Option!
When you're looking for a new job, it's important to consider all of your options.  One great option is Buccal Up Dental.  Here are some of the benefits of joining our team:
– We offer competitive salaries and benefits.
– We are a growing company with opportunities for advancement.
– Our work environment is fun and collaborative.
– We offer comprehensive training and support.
If you're looking for a dental job that offers all of these great benefits, then look no further than Buccal Up Dental!  Visit our website today to learn more about our open positions.
Other Things to Think About
Outside of looking for a job, make sure that you have covered all of your bases as a future employee or employer.
Join a professional organization
Joining a professional organization, such as the American Dental Association, can help you network with other dentists and stay up-to-date on the latest industry news.  The ADA is the largest professional organization for dentists in the United States, and membership gives you access to job search resources, networking opportunities, and educational programs.
In addition to job search resources, membership in the ADA also provides discounts on dental supplies and insurance, as well as access to continuing education courses.  These benefits can help you save money and stay up-to-date on the latest developments in dental care.
Get Licensed
There are many reasons why you should get licensed right away after graduating from dental school.  First, it is a legal requirement in most states.  In order to obtain a license, you must pass both a written and clinical exam.  Second, licensure protects patients by ensuring that only qualified dentists are allowed to practice.  This helps to ensure that patients receive safe and effective care.  Third, licensure allows dentists to practice in all 50 states.  Without a license, you would be limited to practicing in the state where you graduated from dental school.  Finally, licensure allows dentists to participate in insurance plans and other third-party payers.  This can help increase your income and provide more stability for your practice.
Find malpractice insurance
Another important thing to do after dental school is to find malpractice insurance.  If you are sued for malpractice, the costs of legal defense and any damages awarded could be devastating.  Malpractice insurance can help you protect your assets and your livelihood.
Another reason to get malpractice insurance is that it shows that you take your responsibilities as a dental professional seriously.  Your patients will have peace of mind knowing that you are protected in case something goes wrong.  This can help build trust and confidence in your practice.  You can find information about various dental malpractice insurers on the American Dental Association website.
Set up a retirement plan
It's also important to start planning for retirement after dental school.  You can do this by setting up a 401(k) or other retirement account and contributing to it regularly.  Doing this can help you save money for the future and prepare for your financial needs after you stop working.
You're Ready To Take On The Dental World
You know what you're doing, and you have a bright career ahead of you.  If you take the time to make sure you step into the space you're supposed to take with all of the necessary precautions, you will succeed.  We can't wait to see it happen.