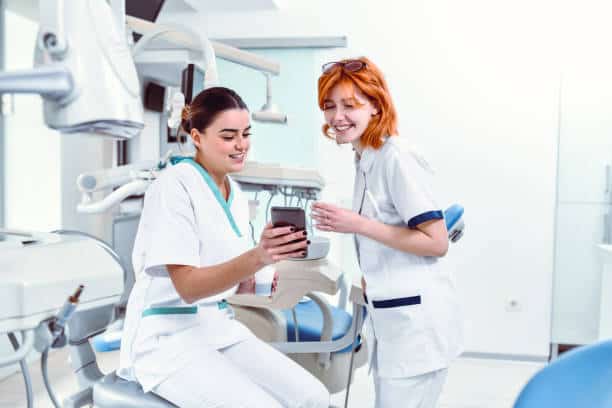 29 Nov

5 Ways to Ensure Your Dentist Office Thrives
Have You Thought About Starting Your Own Practice?
Starting your own dental practice can be a daunting prospect, but exciting too. With the right resources and advice, you can be on your way to owning and running a successful business in no time. Here are some tips for getting your dream up and running.

1. Research Your Market
Knowing who will be interested in the services you offer is key to finding success. Do market research by surveying potential customers, consulting with other dentists or specialists in the industry, and studying how other practices are doing in the area. Once you have an understanding of what people need from a dentist, you'll be able to tailor your business plan to those needs and create a competitive advantage over nearby competitors.
2. Look Into Funding Sources
Before you can open your dental practice, you'll need to secure funding. You may consider working with a bank or other financial institution to get a loan, or looking into alternative sources like crowdfunding. Do some research to find out which options are best suited for the needs of your business, and make sure that you understand all of the terms and conditions before signing any agreements.
3. Find the Right Space to Operate
Finding a suitable space is key when opening a dental practice. Look for an area with good foot traffic in order to attract more customers, as well as one that has adequate infrastructure for running medical equipment and dealing with waste from treatments. Make sure it's compliant with all local regulations too.
4. Get the Right Equipment
You'll need to make sure that you have all of the necessary equipment and materials for your practice. Research dental technology and supplies that meet the specific needs of your patients, as well as any specialized equipment you may require. Choose quality products from reliable suppliers so that your customers can be confident in the work that you do.
5. Put Together a Winning Team
Once you've got your business plan and funding sorted out, it's time to start building a team of talented professionals who will help run the practice. Look for experienced dentists, hygienists, assistants, front desk staff, and other personnel who are passionate about delivering top-notch services to their clients.
Starting your own dental practice can seem like an overwhelming task, but with the right guidance and planning, it is possible to create a thriving business. Take time to research the legal requirements and financial considerations involved, find suitable premises, create a business plan, and obtain financing if necessary – this will help you set yourself up for success. With hard work and dedication, you can turn your dream of starting your own dental practice into a reality.

But Starting Isn't Enough
That's right. You aren't just looking to start something, you want to make sure that you are on the path to having your business thrive. That takes consistent management and innovation. Let's take a look at some ways to make sure that you stay in front of the pack when it comes to successful dentistry.
1. Invest in the Latest Technology:
Keeping up with the times is vital for any successful business, and the same applies to your dental office. By keeping up with advancements in dental care, you'll be able to offer patients the most advanced treatments and services. The adoption of technology such as electronic health records (EHR), digital imaging, and patient management software can help streamline processes, reduce human error, and provide better service to your patients. Modern technologies such as digital x-ray machines, intraoral cameras, and 3D imaging can all help improve accuracy and efficiency of diagnoses and treatment planning. Additionally, automation tools like email marketing campaigns or appointment reminders can help you keep in touch with patients and ensure that they follow through on their appointments.
2. Stay Up-to-Date on Regulations:
The dental industry is constantly evolving and changing, so it's important to stay informed about any new regulations that may affect your office. Knowing current regulations will help you stay compliant and avoid potential legal issues down the road. Additionally, staying abreast of changes in technology and advances in dentistry can provide an edge over competitors when it comes to providing quality services. Taking the time to research and understand any new regulations or advancements within the field will ensure that you are always providing the best possible care to your patients.
3. Focus on Patient Experience:
A key factor in the success of your dentist office is the patient experience. Make sure your staff is well-trained, friendly, and helpful. Create a warm atmosphere with comfortable furniture and relaxing music playing in the background, so patients feel welcome and at ease. Offer amenities such as coffee or tea to make them more comfortable during their visit. You can also create a Loyalty Program. Rewarding loyal customers can help generate repeat business and increase customer loyalty for your dentist office. You can offer discounts or incentives for referrals, special deals on products or services, or create a points system that rewards customers for each visit they make. This encourages people to keep coming back for additional treatments and helps to build a strong patient base.
4. Invest in Your Team:
A well-trained staff is essential for a thriving dental practice. Making sure each member of your team receives regular training will keep them up-to-date on best practices in the industry as well as ensure that your patients always receive the highest level of care. It's also important to make sure your team is motivated, engaged, and happy with their job. This can be done by offering incentives, bonuses, or other rewards for outstanding performance.
5. Market Your Services:
To ensure your dentist office thrives, you need to market your services and products. Advertising through local magazines or newspapers can be effective, as can running promotions or special offers on social media platforms. You should also consider setting up an online presence with informative content about the treatments available at your practice and what sets it apart from other offices in the area.
While it seems like a lot, remember that you already have the skills, education, and understanding of what it takes to be a great dentist. Take your time, make your goals, and make your move.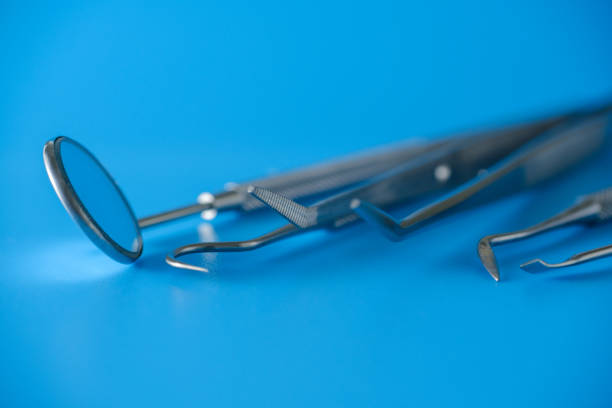 The Buccal Up Team Wants You To Succeed
At Buccal Up Dentistry, we understand that success is something everyone strives for. That's why our team is here to help you reach your goals and dreams. We are committed to helping our professionals find the career path that works best for them.
We offer a variety of employment opportunities for dental professionals who want to join our successful team. Whether you're looking for full-time, part-time, or contractual work, we have options available. Our flexible schedule allows you to work when it fits into your life while still providing quality care to patients in need of dental services. Our competitive salary structure ensures you can earn a competitive wage while working with us. We also provide benefits such as paid time off and health insurance to eligible employees.
At Buccal Up Dentistry, we strive to provide a positive environment where our professionals can thrive. We offer continuing education opportunities in order to ensure that all of our team members are up-to-date on the latest dental practices. Additionally, we provide mentorship programs so that you have access to experienced and knowledgeable leaders who can help you grow professionally.
Our commitment is to your continued professional growth and development with Buccal Up Dentistry. Our mission is to enable you to succeed both personally and professionally within the dental industry by providing the necessary tools for success. If you're interested in joining our team, contact us today! We look forward to helping you reach your goals.