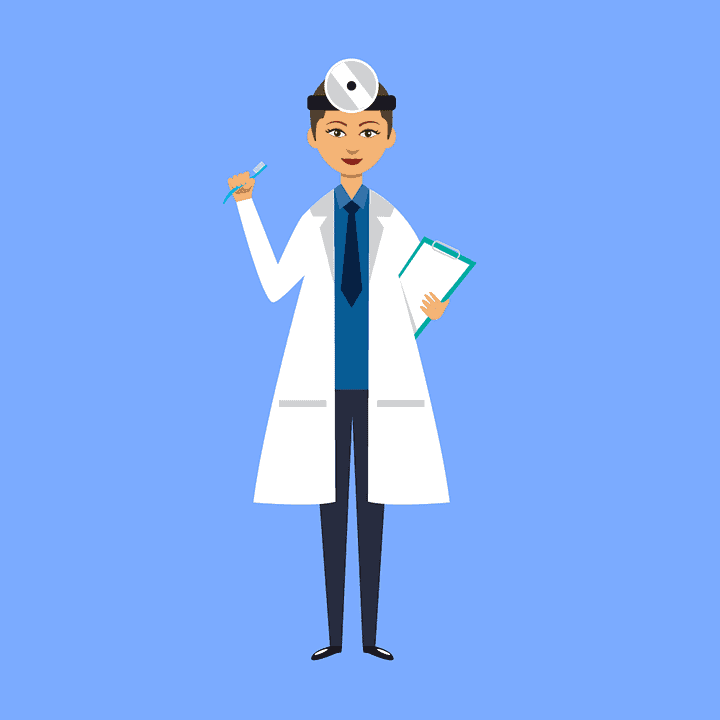 27 Feb

Are You A Dental Hygienist Looking For A Job? 5 Things to Look For in Choosing A Dental Office You Want to Work For

Dental Hygienists Are In High Demand
As the demand for dental services increases, so does the need for qualified and experienced dental hygienists. In recent years, many states have seen an increase in the number of dentists who are hiring dental hygienists to help them manage their practices. This is due in part to the fact that more Americans now understand the importance of oral health care and seek out hygienists to provide it.
In addition, technology has improved drastically over the last few decades, which has enabled better diagnosis and treatment of common dental issues. This has caused a growing need for skilled personnel who can effectively identify and treat a variety of conditions. Dental hygienists play a key role in this process by providing preventive care and educating patients on the importance of oral health maintenance.
The Bureau of Labor Statistics estimates that the number of dental hygienists will grow by almost 20 percent over the next decade, which is faster than average for all professions. This growth can be attributed to a variety of factors such as an aging population, increased access to care, and greater awareness of preventive care among the general public.
Dental hygienists also play an important role in helping dentists provide quality care while also keeping their costs down. Hygienists are often able to perform routine procedures like cleaning and polishing teeth quickly and efficiently, which helps free up time for more specialized treatments. Furthermore, hygienists can help dentists reduce their overhead by cutting down on the need for additional staff or expensive equipment.
Overall, the demand for qualified and experienced dental hygienists is only going to continue to rise as more Americans seek proper oral health care.

Looking For The Right Job In Today's Workforce
Even if you know that the demand for your job is high if you are looking for a job, you need to find the right job for you. That is one way to ensure longevity in your career. So what are you supposed to look for? Here are 5 Things to Look For in Choosing A Dental Office You Want to Work For.
Training Opportunities.
Finding a dental office that listens to your ideas and provides resources for continuing education will help you stay up-to-date on new technologies, products, procedures, and materials so that you can provide top-quality care to your patients every single day.
Culture & Environment
The culture of any workplace sets the tone for what type of work environment employees will be working in each day. Ask about the office's approach to patient care, policies, benefits, and expectations. Find out if it is a friendly and supportive environment where employees can come together as a team to provide the best care possible. Also, look at the physical environment of the practice to ensure you feel comfortable with your surroundings. Visit the office in person and take some time to observe how staff members interact both on-and-off duty.
Equipment
Technology has come a long way when it comes to dental care, so make sure that any potential office you are looking into is up-to-date on current technologies. Ask about what type of imaging systems are used, what kind of x-rays, if electronic dental records (EHRs) are employed and other like details. Make sure that the office is investing in new technology to keep up with current standards and practices.
Professionalism
As a dental professional, it's important for you to feel respected by everyone at your place of work. Are the staff members courteous and helpful? Does the dentist take time to answer all questions you may have? Do they display professionalism when interacting with patients? These are all key points to consider when deciding if this is the right office for you. Also ask around about how the practice handles things such as billing practices, appointment scheduling, or customer service inquiries; these can give you an indication of the level of professionalism you can expect.
Reputation
Researching online reviews and talking to colleagues in the field can help you determine if a specific dental office has an established reputation in your local area or beyond. It's also important to make sure that they have high standards of hygiene and safety protocols in place so that you can feel confident in the quality of care that is being provided.
Here Are Some Bonus Things To Look For
Equipment
You will also want to make sure that the dental office has a well-stocked and up-to-date equipment room. This should include modern tools such as digital x-rays and intraoral cameras, as well as basic supplies like burs and manual instruments. Having access to the latest technology helps ensure that you are able to provide your patients with the best possible care.
Benefits
It's important to find out what benefits are offered by the dental office you are considering working for, if any, such as health insurance, paid time off (PTO), 401k plans or continuing education opportunities. Knowing this information ahead of time can help you make an informed decision when choosing a dental office.
Location
Last but not least, the location of the dental office is another key factor to consider. It should be conveniently located so that you are able to get there easily and on time for your shift. Additionally, if you plan to work with a certain type of patient or have any language requirements, it may be beneficial to look for offices in areas where these patients are more likely to seek out care.
Research Is Key
When looking for a dental office to work at, research is key. Taking the time to thoroughly investigate an office and its practices can help you make sure that it's the right fit for you. Researching different offices will allow you to compare and contrast them in order to determine which one best meets your needs. Here are some of the best ways to research a potential dental office employer:
Speak with current or former employees: The most reliable way to learn about a particular dental office is from those who have been inside, such as current or former employees. Ask around your network and be sure to inquire about the practice's general atmosphere, work culture, patient care standards, opportunities for growth, and more. With your research into this dental office complete, you can make an informed decision about the workplace.
Read online reviews: Online reviews about any dental office you are considering working for can provide a good insight into the workplace environment, patient care, and more. Be sure to read both positive and negative reviews from reliable sources such as Google and Yelp to get an accurate view of the practice.
Visit in person: If possible, try visiting the dental office in person to get an inside look at how it operates. Pay close attention to the facilities, technology used, and overall atmosphere so that you can make an informed decision about where to work.
Check references: Talk to any current or former co-workers or colleagues about their experience at the dental office and ask for references from people who have worked there before. This will give you an idea of how well respected the practice is in its community as well as how long employees tend to stay with them.
Check licensing credentials: It's important to make sure that the dental practice you're interested in is up-to-date on its licenses and certifications. This can be done by visiting the State Dental Board website or checking with local licensing agencies to find out if the office has any complaints filed against them.
You're Ready To Land The Right Job!
By following these steps, you can be sure that you have all the information necessary to research a potential dental office effectively and ensure that it's the right fit for you before accepting a job.