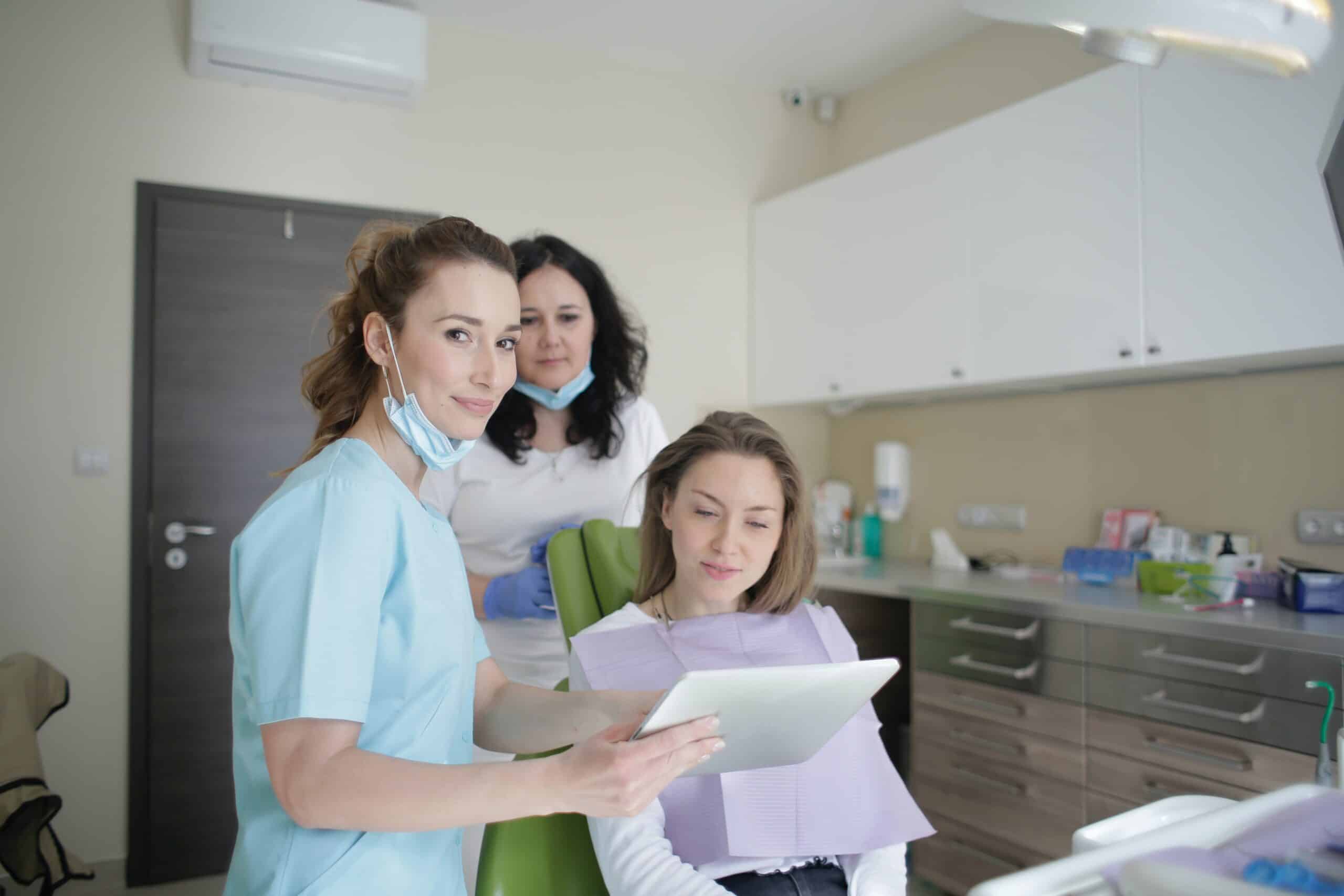 26 Mar

How to Get Your Dental Assistant Certification
Getting A Certification As A Dental Assistant Is Key

Once you've determined that dental assisting is the right career choice for you, it's time to start the process of getting your certification. When considering a career in dental assisting, it is important to understand the benefits of having a certification. Certification can be beneficial for both employers and employees alike.
Having a certification shows that an individual has met the standards established by the Dental Assisting National Board (DANB). A DANB-certified dental assistant will have received specific training in areas such as infection control and patient safety, dental anatomy and physiology, radiography, laboratory procedures, chairside assisting techniques, office management, and communication skills. Having this education provides the necessary knowledge to perform all duties associated with being a successful dental assistant.
Certification also increases job opportunities for those looking to advance their careers or find higher-paying positions. Many employers prefer or require certified dental assistants and often offer financial incentives, such as higher salaries, to those with certification. Even if an employer does not require certification, having the credential may make you more competitive in the job market and may open up doors to better positions.
Having a certification also indicates that an individual is dedicated to their field. It shows that they have taken the time to acquire advanced knowledge and training through continuing education courses or workshops. Keeping abreast of new technologies, materials, tools, and methods of treatment can help employees provide better patient care which translates into greater job satisfaction for both employees and employers alike.
In short, having a DANB certification demonstrates that an individual is qualified for the job and dedicated to the profession. It is a valuable credential that can open up new job opportunities and help advance a dental assistant's career. For those considering a career in this field, it is important to understand the value of having a certification and how it can benefit their future.
In order to become a certified dental assistant, you must complete a formal education program, secure an externship, and pass a national exam.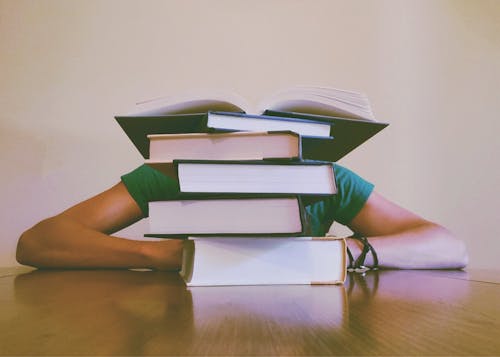 Finding The Right Program
When looking for an accredited dental assistant program, some key factors to consider include curriculum, faculty credentials, and experiential learning opportunities.
Curriculum
The curriculum of the program should be comprehensive and tailored to dental assisting. It should provide a complete understanding of the techniques and concepts that are essential to becoming a successful dental assistant. The courses offered should include topics such as chair-side assisting, radiology, infection control, charting, periodontology, and oral surgery.
Faculty Credentials
You should also pay attention to the faculty credentials of the program. Make sure that instructors have a strong background in dentistry and have experience teaching at the college level or in a professional setting. Additionally, make sure that they possess current licenses from their respective states and the American Dental Association.
Experiential Learning Opportunities
Finally, it is important to look for experiential learning opportunities in a dental assistant program. This type of hands-on experience gives students the opportunity to apply their knowledge and practice different techniques under supervision and guidance from experienced professionals. Make sure that the program offers clinical rotations with supervised instruction in order to get a real feel of what it takes to become a successful dental assistant.
Extra Details
Most programs last up to two years, but some may be shorter if you already have prior work experience in the field. Make sure that your chosen school and program is approved by the American Dental Association (ADA). This will ensure that your curriculum and credits will be recognized throughout the United States.
Externships
Completing an externship while in school can be a great way to gain valuable experience and build your portfolio. Many dental assistant programs offer the opportunity for students to complete an externship, either on-site at the program or with a local dental office.
When considering an externship, it's important to research potential opportunities thoroughly before committing. Make sure that the provider is both accredited and offers quality training; if possible, try to talk to current and former students who have completed their externships there. It might also be helpful to contact other dentists in your area to get feedback about any particular practices you're interested in.
Once you've chosen a provider, make sure you understand what kind of experience you'll be getting. Some externships are more comprehensive than others, so it's important to understand exactly what type of training and supervision you'll receive before committing. Additionally, make sure that the program credits earned from the externship will transfer to your dental assistant program; if not, you could end up with credits that won't count toward graduation requirements.
It's also essential to find out about all fees associated with an externship before signing on, as well as any other related costs, such as uniforms or transportation expenses. Be sure to check the terms of your agreement carefully before agreeing and make sure they match your expectations.
Finally, don't forget to research any questions or concerns you have about a particular externship before signing on the dotted line. Understanding exactly what you're getting into will help ensure that your experience is as positive and beneficial as possible.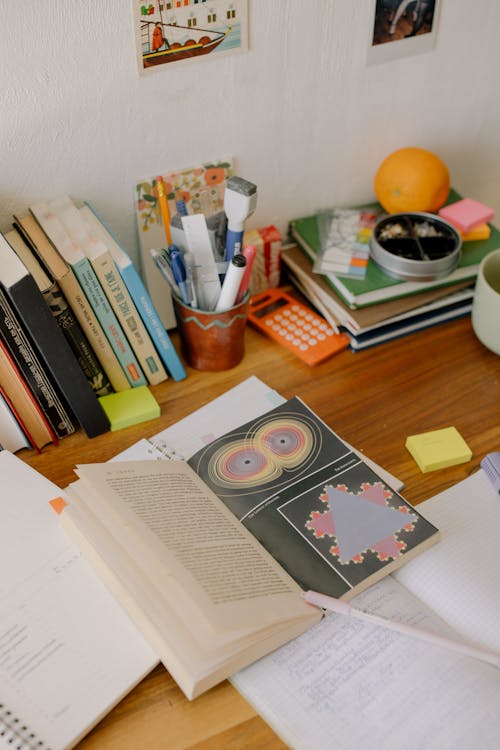 Passing The Exam
Upon completion of your education program, you'll need to pass the Dental Assisting National Board (DANB) exam. The Dental Assisting National Board Exam is a comprehensive test that measures the knowledge and competency of individuals who are seeking to become dental assistants. It covers essential topics such as anatomy, physiology, radiography, infection control, and much more. If you plan on taking this exam, it's important to make sure you have a thorough understanding of the material covered in order to succeed. Here are some tips for preparing for the Dental Assisting National Board Exam:
Research: Researching what is covered in the exam can help you determine which areas you need to focus on while studying. You may also want to look into any special requirements your state has regarding certification or licensure as a dental assistant.
Study Resources: There are a variety of study resources available to help you prepare for the exam. You can purchase a review book or find online practice tests that emulate the actual exam. Additionally, dental assistant programs typically offer courses designed to prepare students for the Dental Assisting National Board Exam.
Review Material: Make sure to review the material that you are studying. It's important to know what topics will be covered on the exam, so you can focus on those areas. Additionally, some states may have additional requirements for certification or licensure, so make sure to check with your state board to see if there are any special topics you should study.
Practice Tests & Exam Prep: Taking practice tests can help you prepare for the exam and become more comfortable with the format of the questions. Additionally, many states offer resources such as workshops or seminars to help prepare individuals for the Dental Assisting National Board Exam.
Congrats, You've Passed
After passing the Dental Assisting National Board Exam, you will receive your official dental assisting credentials in the mail. You can then take advantage of the many occupational opportunities that await you as a certified dental assistant.
You may choose to work for a general dentist or an oral surgeon or explore other dental specialty fields such as periodontics, orthodontics, or pediatric dentistry. You can also choose to work in private practice, in a hospital setting, or even open your own business. With certification comes increased responsibility and higher earning potential; most employers are willing to pay more for a qualified and experienced dental assistant.
Whatever path you choose, you are ready to take it on and succeed, knowing that you are prepared and you have the certification to prove it.